St Austell: Shopping, camping, sights and all roads leading to somewhere interesting
Welcome to St Austell, home to breweries, The Eden Project, China Clay and the gateway to so many places and things to see and do.
This splendid town lies on the A390 on the south coast of Cornwall and it is the biggest town in Cornwall.Currently the town is being redeveloped from the small, cobbled street place of my childhood.
Did you know that the home of the China Clay industry is here? Well, it is!
As you enter the general area , especially if you approach through some of the old villages such as Bugle, Carthew and Stenalees, you will see the 'pyramids'.

These 'pyramids' or mountains are made from the clay waste that dates back to the last century and even beforethat. Over time, they have grown a mossy or grassy covering and now have the appearance of being large hills or pyramids.
In Carthew, which is a couple of miles from the village where I grew up, there is a fabulous china clay museum. Well wortha look if you are stuck for something to do and a great place to take the kids if they wouldlike to explore a piece of real, living history.
The museum is built on the site where I actually used to play, as a boy, when it was just a disused old clay dry. St Austell is surrounded by places of beauty, interest and holiday fun. There are beacheshere. The closest is Porthpean (pronounced: porth-pea-un), just a couple of miles from thecentre of the town.
Then, about 5 miles away lies Mevagissey, Gorran Haven and Pentewan (pen-chew-un). Mevagissey is a beautiful fishing village which is well worth the visit if only for the breathtaking view of the bay as you reach the top of the hill leading to it.
Then there is the historic fishing port of Charlestown.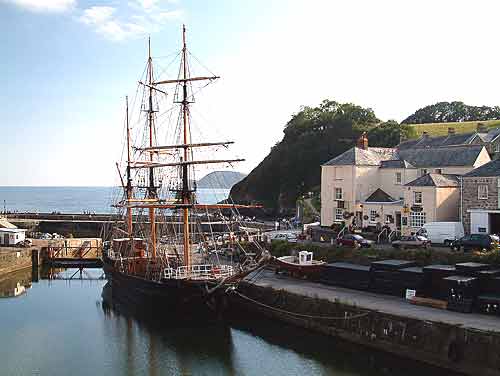 Charlestown is a small sailing village which has a couple of pubs and an harbour. But in the harbour lie one or two beautiful, old, historic tall sailing ships. There is also an interesting museum there. Moving on from here, you are just a very short trip away from the Eden project.More about that elsewhere.
St Austell is home also to award winning beers, and has a host of great pubs both in andaround it, as well as lots of campsites, holiday parks, B&Bs, hotels and a lovely church!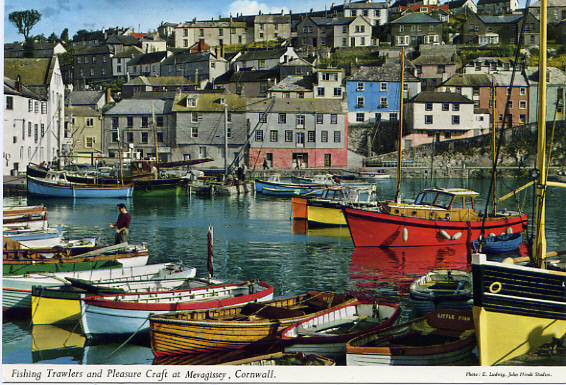 Whenever I go home either for a holiday or simply to visit my Mum,I always make the time to go to St Austell, whether for a cup of tea, or to browse the many charity shops for a bargain book or to look at the church or just wander around the indoor market. On a busy, summers day, it is a thriving, hubub of activity and entertainment.



To discover more about St Austell click this Charlestown link
This link will take you to explore Mevagissey