Ever wondered what type of Myths and Legends are lying in wait for you, here in Cornwall?
Myths - Where shall we start? Shipwrecks, magic, fairies and pixies? Believe me, Cornwall has the lot. More, probably, than any other county in Britain.
Why not start with King Arthur, Merlin and Excalibur. Much has been written and televised about the legend and the exploits of King Arthur and Merlin and that famous sword.
It is rumored that Tintagel in Cornwall was the birthplace of King Arthur who was the child of Uther Pendragon and his wife, Ygraine and many people have speculated that Tintagel was once the legendary Camelot. Who knows? Why not have a look around and get a feel for the legends and myths yourself. Even read up on it a little.
Of all the works I have read on the legend and all the various television productions, none quite seem to put it all into an understandable and believable context like Mary Stewart, however, in her famous Merlin Trilogy.

Did you know that legend says Excalibur was thrown into a lake after King Arthur's death? You did! well then, but did you know that one of the legendary places where Excalibur is reputed to have been thrown is actually Dozmary Pool?
Look it up and then go to the moors and have a look!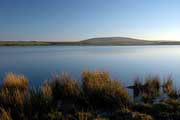 Where Ireland has its leprachauns, so Cornwall has its pixies or piskies. These are special, small magical creatures not unlike fairies and the beauty of them is that they are invisible. Except to children! So when you are in Cornwall I betthat if you tell your children about the myth that is the Cornish Pixies, they will undoubtedly tell YOU that they can seethem, when you cannot!

For a more swashbuckling type of legend, just think pirates. Pieces of eight. Galleons. Rum. Then visit Bodmin Moor and visit Jamaica Inn, inspiration for Daphne du Maurier's famous novel and when you are visiting one of Cornwall's lovely beaches or just admiring the coastline, look at all the little coves and let your mind imagine how it was, centuries ago, when smugglers offloaded their loot all around Cornwall's majestic coastline.



King Arthur's myths and legends can be found by using this link