Newquay: A Surfer's paradise In Cornwall. The place to party
Surfin' USA? Forget it. Newquay is THE place to surf, UK style.
Whatever you want in terms of fun, thrills, excitement and fast paced adventure, you can find it at Cornwall's very own premiere holiday attraction.
If Truro if the capital city of Cornwall, then this is the fun capital of the Southwest.

This place is simply thriving with everything that you need if you are loking for a 100mph experience. It has its own beaches plus many more that can be found on the outskirts.
And if it is surf you are after, then look no further because this is where the surf is well and truly up!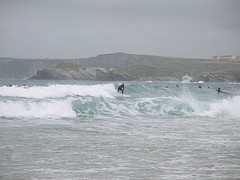 A look at the dramatic Cornwall surf picture will show you excatly what is on offer for those seeking excitement and adventure in the water. And whether you are a seasoned, experienced wave rider or a novice, you can enjoy the sea here. For beginners, there are a number of experienced surf schools offering first class tuition and advice for those who want to experience the thrills and spills of the North Cornwall coast.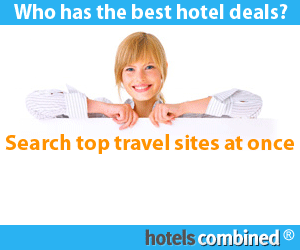 So, you want nightlife? you can have all the night life you want!
You may be looking for a good restaurant, a nightclub, a luxury hotel, a disco or a bar. Well, you will be pleased to know that this vibrant, fun place has lots of each.

Newquay surfing information can be found here