OK. Lets have a look at some of the activities you can do when you arrive in Cornwall
Activities is one of the great things about Cornwall . Whether you want to experience the thrill of surfing or perhaps a bit of quiet fishing, then Cornwall is the place to be for an experience that is packed with adventure.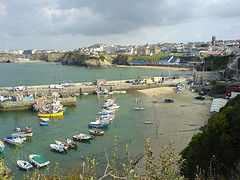 As you are in Cornwall, I assume you have a bit of a liking for the sea so why not go out and enjoy it at a Cornwall Beach. You will find a whole host of sea based activities, including sailing. Perhaps you are lucky enough to own a boat of your own. If not, you will find a very large choice of sea trips available.
Some are fishing based trips and then there are others which explore the variousparts of Cornwall's coastline and the attractions that are just waiting to be discovered.
There are many boats operating from all the fishing villages and harbour towns dotted around the coast. Some will take you out for an hour, some for a morning or afternoon and others offer all day outings. One tip, though; Keep an eye on the Cornwall weather before making firm plans!
Whichever coastal location you are in, just look around and you will see plenty of choice for the type of trip you want. Failing that, inquire at the local angling shop, tourist information centre or coastguard's office.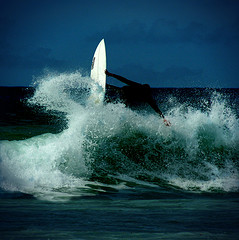 Click Here! to learn more about how to become a great surfer
All the world over, the North Coast is renowned for its great surfing beaches. Maybe you are a seasoned surfer or a novice who is thrilled by the idea of riding the waves but isn't sure where and how to start.
No problem! There are many surf schools who will give you expert training and guidance, no matter how young or old you are.
You can be sure though that whether you are a surfer, a body boarder or just an enthusiastic sea lover, the beaches of both coasts are the place for you. One thing you will find is that if you want a more gentle experience, the beaches of the south coast may be more to your liking.
On the other hand, if you are seeking something a little wilder and more exciting, then the north coast could be for you.
One note of caution, though: No matter which coast and regardless of the sea based activity you want to enjoy. Pay attention to the lifeguard information. The RNLI Lifeguards provide information about where and when it is safe to be in the water and, should something go wrong, they will be the people you turn to for help.
So, listen to their advice and make sure you know exactly where the lifeguard station is and check out the RNLI website by clicking on the link below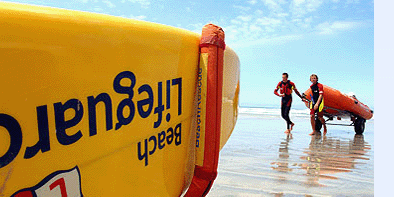 Apart from these main activities of Fishing, Boating and Surfing, not to mention sightseeing, sunbathing and sampling the delights of the many restaurants, pubs and cafes, you can always keep up to date with what's on by tuning in to BBC Radio Cornwall on 95.2 FM, 96.0 FM, 103.9 FM,DAB or visit their website by clicking on the link at the bottom of this page.

---
Are You Looking For New Teambuilding Ideas?
Click Here!If you would like to learn about teambuilding opportunities. Teambuilding-Leader can help you to find the resources, exercises and activities to help you make your next teambuilding venutre a success.
Find teambuilding exercises and activities. We can provide you with a tool kit to become a teambuilding expert and leader.



---