Port Isaac, Doc Martin's Port Wenn: Its worth a look
Ok, this is once of the many places where Cornwall meets television. Port Isaac, dramatised as Port Wenn in the ITV series 'Doc Martin' is one heck of a place! First of all, it looks very different from what you see on the TV screen. In real life it is smaller. Cosier. More homely. Secondly, it is not the easiest place to visit!
Firstly, you have to actually find the place. It is situated on the North coast between Padstow and Boscastle.
Then, once you have found it, you have to park which is not an easy thing to do. There is a small car park near to the village and another about 6 - 7 minutes walk from the village on the main road in.
Depending on tide times, there is also a beach car park, so it is worth paying a few pence for a tide times booklet so you can visit when it is not high tide. That way you have a chance of being able to park.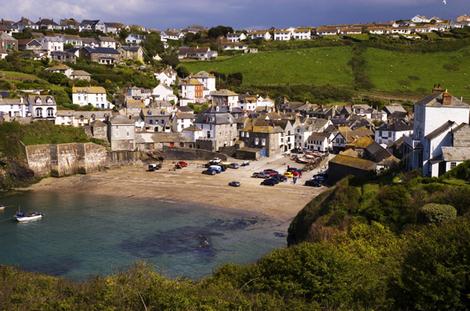 Once you are in Port Isaac you are visiting Cornwall as it used to be, long ago. It is a small, quaint fishing port and it is largely unspoilt by commercialism. Yes, it has a couple of shops that sell quality items but it is certainly not all cafes and restauarants and cheap tacky souvenier shops.
There are a couple of places where you can eat but mainly you are visiting a special part of Cornwall's past which happens to have been made famous by television.
Then, once you have finished and you have seen where the 'Doc lives and gazed upon the school building, move on to Tintagel and Boscastle and enjoy the delights that they have to offer, such as the wonderful castle and the beautifulharbour.


This link will take you from Port Isaac to Boscastle. A Jewel in The Crown Of Cornwall