Padstow Is A Great Place For Seafood, sailing, shops, Rick Stein Restaurants or just relaxing. You can do it all in Padstow!

Padstow would be my first choice of location If I could have a 'Groundhog Day' experience! To have to live a day over and over again there would be a dream. Never mind the weather, rain or shine and whatever the time of year, Padstow has it all. Once you arrive, park your car and head towards the heart of this idyllic harbour town. The harbour.

---
Padstow Harbour - Simply Perfect
---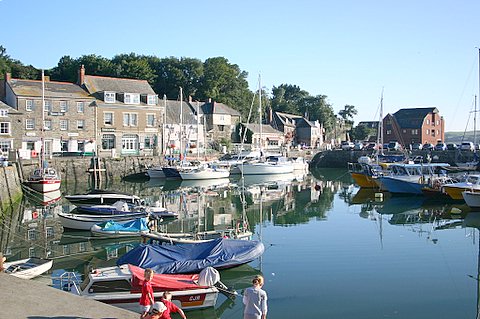 Once you have found the harbour, just take a stroll around the shops Padstow has and let the atmosphere of Padstow take over. It doesn't seem to matter how many times we have been here, we never seem to tire of the quaint little shops and the lovely variety of places to sit and have a meal or maybe enjoy a lovely cream tea and take in the smell of the seafood.
If you are a fan of Rick Stein Padstow is definitely for you. He has a number of restaurants and shops where you can sample his delicious food.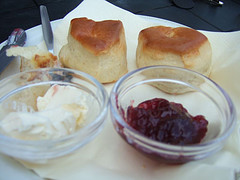 ---
There are just so many things to occupy your time, in Padstow that you really are spoilt for choice. To begin with there are so many activities that are based around boats.
You can take a trip around the bay in one of the splendid cruisers and really see what Padstow is like from the outside. usually these trips are about an hour long, so you get plenty of time at sea, and they usually cost around £10, so they aren't expensive and they provide plenty of opportunity to get some great pictures.
Then there are several speedboats that offer a FAST trip around the area, so if you are a bit of a thrill seeker and a speed merchant, one of these trips could be just for you!
Also, you can choose from a wide range of sea fishing trips, which vary in type and duration. There are some 2 hour mackerel trips and some 2 hour bottom fishing trips. My experience is that these are run by experienced fishermen who know what they are doing and will always take you to a spot where the fish are big and plentiful and what's more, you can take your catch with you afterwards.
Take a look at the lobster hatchery too at the far end of the harbour. It is a fascinating place and you can also pick up some famous fish and chips from Rick Stein's fish and chip shop on the way back.
And a holiday in or around Padstow would be less enjoyable without sampling the evening entertainment at the harbour side where a range of musicians, entertainers and traditional brass bands play. If you take a look at the car park attendant's hut, you will see a notice posted of all the harbour entertainment during the holiday season.
---
Out And About In Padstow
---
On the other side of the harbour there are many benches, nicely placed to just sit and watch the abundance of yachts and various sailing vessels coming and going. Have an ice cream, there are several places that sell a wide range of delicious flavours or go on around the harbour, up the slope and on your left there is a delightful little crazy golf course and putting green.
Or simply keep on walking all the way up to the War Memorial and take in the view of the estuary where it flows into the harbour.
Just across from Padstow you can see Rock. There is a ferry that goes across there regularly throughout the day.
Fancy a trip to the beach? there is one of those too, or, take a short trip in the car, just 10 minutes on the Newquay road and you will see a signpost to Trevone Bay, on your right.
At Trevone beach you can park the car right by the beach and enjoy a range of pleasures.
There is a great beach shop where you can buy something to eat, hire out a wet suit or buy a wide range of beach equipment and games - everything from T-shirts, trunks, body boards and of course, the traditional bucket and spade!

This link will take you to my Padstow 'beaches' page
To discover May Day and the Obby Oss click this link