Welcome To Your Holiday In Cornwall Information Site
Its Time To Enjoy Your Holiday In Cornwall
Welcome to the holiday destination of a lifetime. Stay here with me for a while and let me take you on a tour of all the beaches, interesting places, food and culture that it has to offer.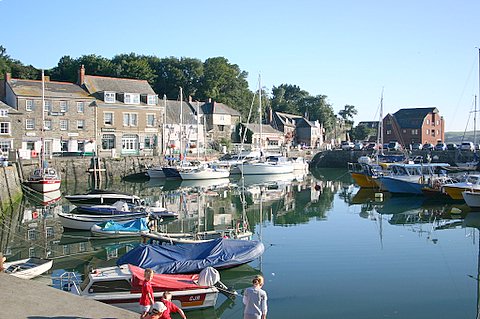 Throughout the generations of my family we have all ended up falling in love with with this breathtaking jewel in southwest England.From A Lovely St Ives Holiday Cornwall to some of the finest Holiday Cottages Cornwall has to offer
My Grandparents started it and were soon followed by my Parents.
Then, as a boy growing up here, my love for the most exciting county in England thrived and now, even though I am temporarily away from Kernow, my own twentysomething children share the same addiction and no doubt, one day, my future Grandchildren will experience the same, undeniable attraction to a Holiday In Cornwall.
Maybe it is because of the beautiful beaches or the romance of the sea. It could be the wonderful seafood that is to be found in so many Cornish restaurants.
Perhaps our love for this most special of England's counties is fuelled by its glorious myths and legends of King Arthur, Merlin and its celtic links with medieval castles.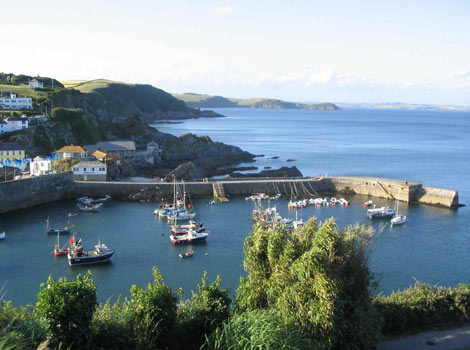 Or it could be the fact that anyone who visits Cornwall is spoilt for choice with so many wonderful places to visit. Places such as Padstow, Mevagissey, Port Isaac, St Ives, St Austell, Tintagel, Boscastle, Newquay, Fowey, Bude, Lands End, Truro and so many more places that there are just too many to list. Many of them can be found by clicking on the menu bar
On the other hand, it could be the excitement to be found in seeing sharks and imagining pixies!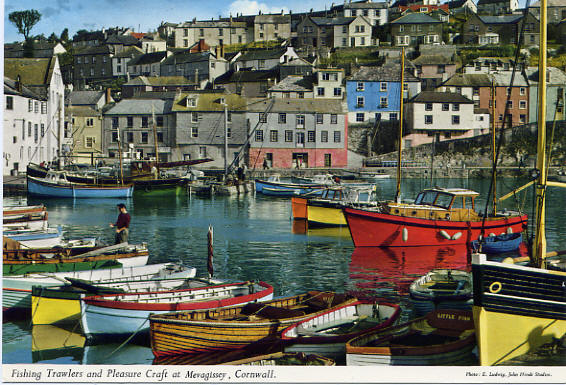 Whatever it is, the Cornish experience is just waiting for you to discover (or re-discover) it so, why not sit back, relax and click on the various links and take a good look around at the Cornwall Attractions.
One of the great things about a Cornwall Holiday is the wide range of ways you can enjoy it and experience it. If you wish, you can have a luxury Cornish holiday , or you can simply enjoy a low cost bed and breakfast holiday in Cornwall, if you are looking for a cheap family holiday.
And then there is a vast range of cottages by the sea as well as campaing and caravaning holidays.
By the way, did I mention the Cornish Pixies, those wonderful, magical creatures that are to be found everywhere in Cornwall . . . . but only if you look really, really hard!?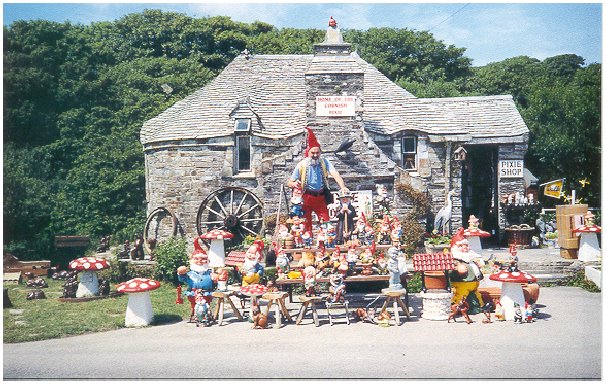 There are so many Cornish Attractions that make a Holiday In Cornwall special and unique that you really can never tire of exploring them. A holiday can be cheap in Cornwall too. It doesn't have to be all about luxury Cornish hotels, although there are some very lovely ones.
So, if you are thinking of taking a holiday in Kernow then please allow me to be your guide.
Come on . . . . . . . follow me!
Places to go and things to see and do
Cornwall Accommodation and Cornwall Holidays 2010 Are Right Here
In Cornwall you are simply spoilt for choice. There are so many activities to do and no matter whether you like thrills or
Newquay: Surfer's paradise. The place to party
<b> Boscastle</b> might be a good place to start your Cornwall Holiday
Port Isaac, Doc Martin's Port Wenn: Its worth a look
Padstow Is A Great Place For Fishing, sailing, walking, eating or just relaxing. You can do it all in Padstow!
Enjoy Beautiful Cornwall Beaches and fine golden sand on the Atlantic North Coast
Tintagel . . . . . It's time to go in search of a legend!
Truro. Cornwall's very own city
St Austell: Shopping, camping, sights and all roads leading to somewhere interesting
The Lizard. Most southerly point in Britain, Full Of Biodiversity
A proper Cornish Pasty and a cream tea before and after a great day at the beach. Simply great food. Who could ask for anything more?
Find out more of the myths, legends and mysteries of Cornwall from Tintagel to pixies
Let me remind you about some attractions in Cornwall things you could see as well as something slightly different!
Tre Pol Pen: A basic level understanding of the meanings behind some of the Cornish place names and prefixes, with references.
A page dedicated to the history and qualities of the Cornish Pasty. The Teddie Oggie
This is the contact page where users can provide valuable feedback about our site
Wedding venues in Cornwall - The perfect place to say I do
I have built this website as a non commercial and very personal guide to enjoying the perfect Cornwall holiday and in the perfect location.
Situated On The Cornish South West Coast St Ives Is A Must
Hoseasons provide a wide range of country cottages in Cornwall which can be found here
Would you like to share your knowledge about cornwall? Great, find out how you can submit your story or tip here.