Cornwall Accommodation: Cornwall Holidays Cottages To Let 2010 and the best surfing beaches in Cornwall
---
Cornwall - Places To See. Things To Do
Accommodation in Cornwall: Sometimes it can be a minefield. I know, because my family and me have spent the past 20 odd years in all sorts of places and in a variety of cottages, campsites, hotels and B & Bs. And I suppose we learned through experience, how to decide what type of place to book and how to find somewhere good.
So, lets look at some ideas for Cornwall Holidays 2010 plus where to stay in Cornwall and what to pay!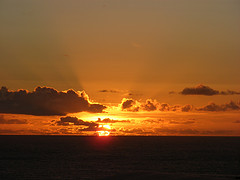 One thing that is for sure is that you are spoilt for choice of accommodation. There are a vast number of delightful cornish holiday cottages to let, B & Bs, caravan and campsites and luxury hotels and in my experience, you can get splendid value for money no matter what your choice is.
In the early days, in fact, until about 4 years ago, we 'mixed it up' a little. Sometimes we would book a cottage and other times we would take our caravan to some beautiful, picturesque places. If we were just having a short stay, we would use a bed and breakfast and in Cornwall, you are sure to get a raditional, good old-fashioned welcome at so many B & Bs, usually at a reasonable price.
If you are thinking of taking your caravan, motorhome or tent and pitching up in an idyllic beauty spot, then the link below will take you to one of many websites that list the caravan and camping facilties that Cornwall has to offer.Also, take a look at the map of Cornwall to get a feel for the variety of Cornwall Accommodation locations.
My own experience is that it is good to book with a site that has a website. I have found that a caravan and camping site that has its own website (and most do now) wil give you a good 'feel' for what they are about and what sort of facilties they offer. If you are busy, you will find that, in general, most Accommodation sites have an email contact page so that you can place several enquiries in a short space of time without lots if time consuming 'phone calls.
Also, you will usually find pricing and availability in a lot of the websites now. So, once you have decided which part of Cornwall you want to base your holiday in, look through the list of sites in or near to that location and you are bound to find something that clicks with you.
On the other hand, if you are more of an impetuous, spur of the moment sort of person, you may decide just to travel down and find accommodation once you arrive, in which case you will find signs by the side of the road in most villages and towns, offering berths, either on large sites or often, in small fields attached to farms that have a lovely, rustic, personal feel.

---
Find Your Ideal Cornwall Holiday Cottage To Let For Cornwall Holidays 2010
---
Like the comfort of a real bed? In that case, maybe you would prefer the comforts of home that are to be found by booking a Cornwall holiday cottage. We have been using holiday cottages to let in Cornwall, for about 15 years, mixed in with all the other types of Accommodation options and I suppose that, now we have reached a more 'sedate' age, we find that cottages suit our accommodation needs perfectly. We get all the comforts of home without actually being at home!
Apart from your choice of location, the other big factor is price. And here you will find that the prices in Cornwall, for accommodation range enormously, depending on where you stay, when you stay and the level of Accommodation you are looking for.
During the peak holiday season you will find 1 bed apartments from about £300 per week up to some quite luxurious cottages to let that sleep 10 or more at over £1000 per week.
Maybe you are travelling with friends or a large family, in which case, if there are 10 of you, then £1000 is only £100 per person, so it is well worth thinking the pricing through carefully.
---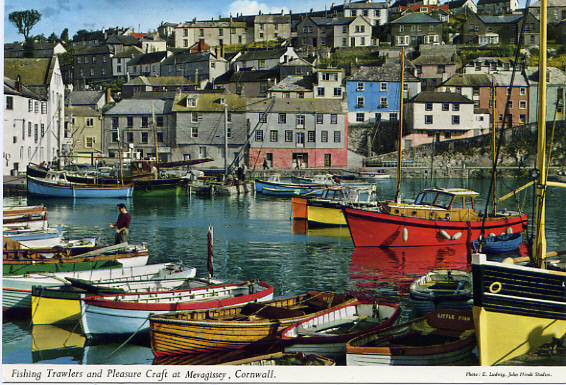 ---
I suppose that, typically, we pay about £650 for a very good quality cottage in a prime location and that will be a three bedroomed cottage, with all facilities (dishwasher, washing machine, TV, DVD player, and so on) with all gas and electricity included. The only small things to watch for (the devil is always in the detail, isn't it?) are things like bedding, towels, changeover times and car parking.
For Cornwall Holidays 2010, In most places you will be able to purchase a weekly car park ticket for all the local car parks, at a cost of around £25, mind you, if you look carefully you will often find cottages to let that have their own off-road parking too.
Accommodation Changeover times are usually either 2pm or 4pm with a 10am departure. Towels and bedding are things you need to check carefully as some places include all towels apart from beach towels, whilst others provide no towels at all.
Most places I have experienced provide all bedding although I have come across the occasional place where you have to pay extra for duvet covers and pillowcases. So, read through the 'what's included' section of the property details carefully.
Out of season in Cornwall you will find much more availability and choice and at prices that can be up to 50% of the peak holiday prices. My daugher very easily found a luxury 3 bed cottage in Port Isaac (Doc Martin Territory) last year, in October, at £300 for one week, with its own car parking included. So, when you go is a key part of the equation.
How do we find our cottages? Well, I usually trawl through a few websites that I find through the search engines. It depends on where you want to stay. Most towns and villages have websites listing the accommodation available, plus some general information about the area, so I would suggest that is a good place to start. However, I have now put a link in this website that will make it even easier for you to find a cornwall holiday cottage if you are booking your holidays in Cornwall this year
Once again, look for quality information. Some sites and some property details are very basic and sketchy, just providing a brief overview with only 1 general photograph. I avoid those because I feel that if the person who wants to charge £650 per week for a lovely cottage cannot be bothered to provide a detailed description of the cottage, together with photographs of every room, then maybe they aren't too bothered about the quality they are offering.
On the other hand, someone who is letting out a cottage that they are proud of and which they believe will represent excellent value for money is likely to overload you with high quality information.


Of course, your other Accommodation options include hotels and the traditional bed and breakfast and Cornwall boasts an excellent range of both. I have always found the best way is to decide on my location and then check out whether or not there are any local websites for that location.
However, what is certain is that whether you decide on a cottage, hotel or caravan, a great time with wonderful hospitality awaits you in Cornwall, as well as one of the best holidays in England.
---
Book A Quality Hotel In Cornwall: Cornwall Holidays 2010
---
Choose From A Great Selection Of North Cornwall Holiday Cottages To Let
---